Sources Say Britney's to Blame for Paparazzi Problems
- Fox News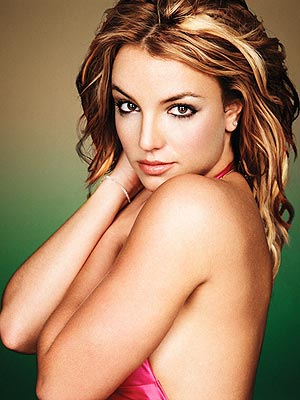 Despite living a relatively quiet life, "Let's Get Loud" singer Jennifer Lopez and hubby Marc Anthony can still empathize with the "intense media pressure"
Britney Spears
faces.
"It feels disgusting," Anthony told "Access Hollywood" when explaining how it feels to be followed by packs of prying paparazzi. "It feels disgusting, period! You feel like prey. You feel like a slab of meat."
The couple suggests back doors and secret routes as ways to avoid the paps.
But insiders say this is where the Britster bombs.
"Even though Britney hasn't actually released an album for such a long time, she has remained in the limelight through making herself a tabloid target," a former Spears employee told FOXNews.com. "She deliberately goes out in very public places where she knows the paps will be, but turns around and pretends that they are ruining her life."
The employee recalled a recent incident at The Four Seasons Hotel in Beverly Hills in which Brit insisted on "checking in" for just an hour or two for some tabloid treatment.
According to the source, Spears was advised by her people not to go anywhere near the hotel as dozens of cameras were there due to the fact that a few big-name films were holding press junkets that day.
However, this reportedly made the pop princess even more determined to go there.
"She caused an absolute frenzy with the media," the source said. "She checked in, lay out by the pool in public view in her bikini and then left after just a couple of hours when it started to die down a bit. It was ridiculous. I don't feel sorry for her, she totally asks for the attention."
The owner of a prominent boutique in Beverly Hills where Brit regularly shops also suspects that the "Crazy" crooner even tells the photogs where she will be.
"The paparazzi start culminating outside hours before she even gets here," the store owner said. "They are always given the heads up of approximate times she'll be arriving, and often I receive a call as well. Sometimes it sounds like her bodyguard, but other times I'm sure it is Ms. Spears herself letting me know what time she'll be here."
Spears again threw herself into a spotlight saga in Santa Monica on Monday night as she drove through a car park with her sons in the back seat. The songstress swarmed through the packs of paps and almost "Did It Again" by stopping just short of slamming into another parked car.